Magnetic Ride Control | 2016 GMC Sierra Denali
National TV advertisement Campaign. Created special effects for GMC's latest series of promotional videos describing the features of the 2016 GMC Sierra Denali. Effects included ferrofluid, gallium metal, water on super-hydrophobic surfaces and glass particles on Chladni plates.
Ferrofluid Magnified - Linden Gledhill Fine Art Prints | Concept Zero
I'm very pleased to announce the launch of Ferrofluid Fine Art, and its first three collections. I teamed up with Concept Zero to bring you the most stunning images of ferrofluid ever photographed. We have more collections to come.
You can purchase canvas prints and view all the images here :https://www.czferro.com/buy-ferrofluid-fine-art
Making the world's energy go further
National TV advertisement campaign. Cultivated algae and created microscopic effects and filmed these for a new ExxonMobil advertisements. Directed by Christian Weber.
Turning Algae into Biofuels
Cultured algae, created special effects and filmed footage in 4K for ExxonMobile advertisment
Fe2O3 Glyphs | Craig Ward and Linden Gledhill
Over the summer of 2015 I once again collaborated with pioneering typographer Craig Ward. This time in the creation of a unique, ornamental type system and an accompanying set of one-of-a-kind letterpress prints.
The project is now live and available for your support through Kickstarter: kickstarter.com/projects/mrcraigward/fe2o3-glyphs-a-conceptual-ornamental-type-system
To form the glyphs, a tiny amount of ferrofluid was placed between two glass plates and subjected to a combination of spinning vertical and horizontal magnetic fields. The result is an array of complex hieroglyphics and shapes - each one as unrepeatable as a snowflake - that simultaneously call to mind ancient indigenous markings or symbols from science fiction.
These complex symbols were traced as vectors and cast as a moveable type printing system, combinations of which will be used to create a series of unique, one of a kind, letterpress prints, where no arrangement of glyphs is ever repeated. To bring the project full circle, these prints will be created using a mix of actual ferrofluid and pure Pantone Black.
The music for this video is 'Les Praries Stellaires' courtesy of Syndrôm - les-sombres-parfums.blogspot.com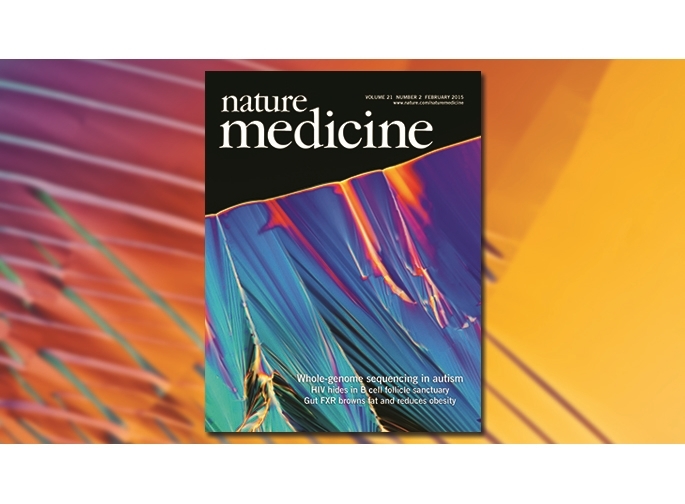 Cover of Nature Medicine
Artwork for Nature Medicine leading from Autism Speaks project
This is what DNA looks like. Autism Speaks presents: MSSNG
Branding art work created for Autism Speaks "MSSNG" campaign. Features DNA crystallization time lapse, stills and Linden featured in promotional film using microscope.
12 KILOMETERS - Exclusive Kickstarter Teaser
Special effects created for the up-coming film "12 Kilometers" directed by Mike Pecci
Jon Hopkins Immunity
Album cover art work created from crystalized food colouring imaged using differential interference contrast microscopy in collaboration with Craig Ward, published by Domino Recording
New York Polyphony album cover
Created in collaboration with Craig Ward
Jon Hopkins Immunity promotional video
Multiple effects created with liquids, chemical reactions and crystallization images using microscopy. Created in collaboration with Craig ward
BTvision
These idents are part of a top-to-toe rebrand of the TV on-demand service from British Telecom. Artwork and high speed video of paint splashes created from sound
Curse of the Sunset Starlet
Art work and macro images of the wing scales of the Sunset moth for a short film directed by Lori Precious starring Sally Kirkland. Images created by focus stacking and StackShot macro rail
Microfabrica
Artwork for corporate website. Micromachine imaged at 7x magnification created using focus stacking
Ryan Teague Cascades
Promotional video for Ryan Teague's Album Cascades. Time-lapse photography of ice crystal growth in a purpose built cultivation chamber. Needle growth stimulated by high voltage. Created in collaboration with Craig Ward
Concept Zero
Macro and micro images of ferrofluid for https://www.czferro.com/
Commercial
Commercial products and productions